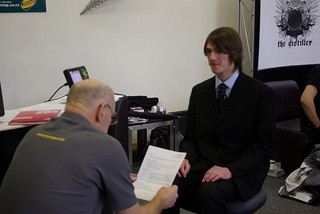 An internship can be an amazing experience for students and can help shape their careers. It's also hard work, however, and can be very demanding. It is made more difficult when the intern is not getting paid for what they do. Unpaid internships are legal in South Florida but it is important to know that there are a number of stipulations that go with them.
Should an internship feel more like a job, it is entirely possible that these stipulations have been breached. If this is the case and the employer is essentially breaking minimum wage laws then the intern can file a lawsuit in order to seek reparations. As the nation's economic troubles continue, unpaid internships are becoming more common. It is important for interns to know their rights and whether or not they should seek an unpaid internship attorney in Florida.
Determining if You Are Being Exploited
An internship should be primarily a learning experience, like a classroom in the workplace. There are many legal restrictions that employers need to follow if they have interns. These restrictions include not performing personal errands for their employer, not replacing a staff member in their duties, and not having their work be a direct benefit to their employer. The internship must be set for a predetermined length of time. Also, the terms of the internship must be in writing and it must be made clear that the internship does not entitle the intern to a job.
What Are Your Options?
Should an employer be in breach of the law then an intern can file a suit against them. There are many variables that go into this type of case, however, and it would be in the intern's best interest to contact an unpaid internship attorney in Florida. That way, they have the best chance to be compensated for their employer's breach of minimum wage laws.
We have more information about wage laws here should you be interested in learning more. If you think that you are not being compensated properly, contact Remer, Georges-Pierre & Hoogerwoerd, PLLC Law Firm at (305) 416-5000 or via the online contact form for a consultation.
Image By: Samuel Mann