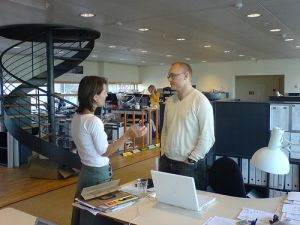 You work in the Fort Lauderdale area and have been putting in a lot of hours at the office but haven't seen it reflected in your paycheck. You don't mind putting in the time but feel that you are not being properly compensated for your work. Perhaps you want to say something about it to your boss but don't know how they will react. You could be afraid that if you bring up the subject your boss will retaliate in some way. If this is your situation then know that it is possible to receive that unpaid overtime by filing an overtime lawsuit. It's important that, if you decide to file an overtime lawsuit, you get an overtime lawyer in Fort Lauderdale.
Getting legal help goes a long way toward winning your case. Here is what your attorney can do for you:
Your Attorney Can Get You What You are Owed
Having an overtime attorney can help you successfully get the wages you are owed. Under the Fair Labor Standards Act you can file an overtime lawsuit in order to gain any unpaid overtime wages from the past two years. If your employer is unaware that they have not been paying you the overtime then you will recoup the missed wages.
Your Attorney Can Get You More
Having an attorney can potentially get you more than just the missed wages. If they can prove that your employer knowingly did not pay you your overtime wages then you can seek additional compensation for this transgression.
Your Attorney Can Get At the Heart of the Matter
Having an attorney means that you can get more than you think. Your lawyer is intimately familiar with what is considered work under the law and will help determine if there is anything else that you should be compensated for. These things include (but are not limited to) working at home, being "on call," and working through a lunch break.
If you need more information about overtime lawsuits we have that for you here. If you need an overtime lawyer in Fort Lauderdale, contact Remer, Georges-Pierre & Hoogerwoerd, PLLC Law Firm at (305) 416-5000 or via the online contact form for a consultation.
Image By: @boetter