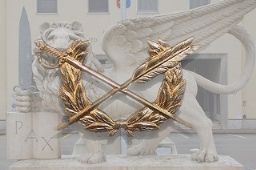 In most states, including Florida, employers are legally obligated to pay employees no less than the state minimum wage for hourly work. And when employees work more than eight hours a day or 40 hours per week, the Fair Labor Standards Act requires companies to pay these employees 1.5 times their standard hourly rate. In Florida, the minimum wage is 7.67, so the minimum legal overtime wage amounts to 11.51 cents per hour.
Employees are legally able to collect this wage for work completed recently as well as in the past. If your employer is reluctant to compensate you for overtime work that you've performed in Florida, you may benefit by arranging a consultation with an unpaid overtime lawyer.
Hiring an Unpaid Overtime Lawyer
An unpaid overtime lawyer can help you file the paperwork necessary to submit a complaint to the Department of Labor, and he or she can also help you file a civil lawsuit against your employer and defend your case in a court of law. If you and your unpaid overtime lawyer are successful, you may be able to collect the unpaid overtime wages that are due to you. You may also be able to collect additional damages if the court finds your employer guilty of negligence or wrongdoing.
If you're having difficulty collecting unpaid overtime wages that are rightfully yours, filing a claim can help you retrieve those wages. But the process can be complex, and your chances of success will be higher if you have an experienced attorney at your side making sure you don't miss any important details.
Does your employer or past employer owe you overtime wages? If so, contact Georges-Pierre & Hoogerwoerd, PLLC Law Firm at (305) 416-5000 or via the online contact form for a consultation.
Image By: US Army Africa