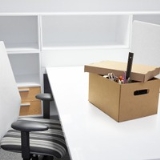 Do you believe that you have been the victim of wrongful termination? If you do, then you should consult a wrongful termination attorney in Miami to determine how you can assert your rights and claim the appropriate severance packages that you should receive, as stipulated under certain state and federal laws.
What You Need to Know About Wrongful Termination
How do you know that you have been wrongfully terminated? If you didn't do anything illegal or criminal against the company you worked for and haven't violated the terms of your employment contract, then there is reason to believe that you may have fallen prey to wrongful termination practices. You need to know that while most states enforce an 'at will' employment policy, this does not give your employer the right to terminate you on the sole basis of workplace discrimination.
You also need to know that there are laws that strictly prohibit employment discrimination based on race, color, nation of origin, sex (including pregnancy), age, disability, religion, and genetic information. The same laws also protect individuals who have filed a charge of complaint or are opposing workplace discrimination practices against employer retaliation.
How Can You Protect Yourself from Wrongful Termination?
The best way by which you can protect yourself against such unfair employment practices is by knowing your rights. You should likewise be vigilant enough to keep copies of personal materials such as positive employment reviews from your immediate superior or written compliments from peers for a job well done. In the same manner, you should also consider keeping copies of emails and a written log that proves the presence of conflict in the workplace.
With all this evidence on hand, your wrongful termination Miami attorney can help you prove the merits of your case, assert your rights and claim what is rightfully yours.
Don't let yourself be intimidated in initiating a legal battle over your rights. If you believe that you have been wrongfully terminated by your previous employer, feel free to call Remer, Georges-Pierre & Hoogerwoerd, PLLC at (305) 416-5000 for a consultation. You may also contact them via the online request form.