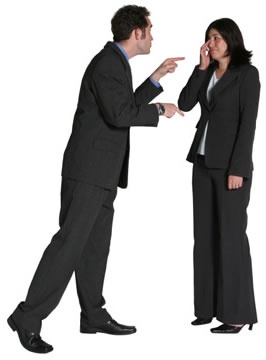 As stated in Chapter 760 of the General Laws, the state of Florida seriously prohibits workplace discrimination based on race, color, national origin, age, sex (including pregnancy), marital status, handicap, and religion. As such, people who believe that they have been the victims of such unlawful actions in the workplace are advised to consult a qualified discrimination lawyer to protect and assert their rights.
According to a news article that appeared in the Tampa Bay Times, the state of Florida has the second-highest number of workplace discrimination cases filed in the US Equal Employment Opportunity Commission (EEOC) for three years in a row now. Some people believe that the minimal worker protection laws coupled with the high unemployment rate in the state make it quite easy for some employers to discriminate against their employees.
Filing a Workplace Discrimination Complaint
If you believe that you have been unfairly treated in the workplace, the best thing that you should do is to consult a Miami discrimination lawyer to assess the validity of your case. If the case is based on valid grounds, you may either talk to your employer regarding the matter or file the complaint directly with the EEOC or with the Florida Commission on Human Relations (FCHR).
However, it should be noted that there is a set time for filing complaints. The EEOC requires that complaints be filed within 180 days after the act has taken place while the FCHR requires that complaints be filed within 360 days.
After filing a Charge of Discrimination with the EEOC, the case may be settled with the help of a neutral mediator or sent to an investigator. When sufficient evidence regarding the alleged discrimination has been found during the investigation process, you will be given a Notice of Right to Sue to take your case to the right court. If proven guilty, your employer will be required to provide the necessary remedies to correct the situation and may even be required to pay compensatory and punitive damages, if the court deems it necessary.
If there is sufficient reason to believe that your employer or past employer has treated you unfairly, please contact Remer, Georges-Pierre & Hoogerwoerd, PLLC at (305) 416-5000 or via the online contact form for a consultation.
Image By: ashley monaco