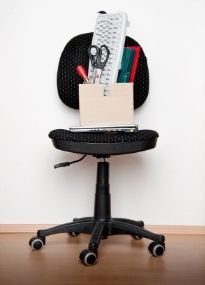 How do you file a wrongful termination claim in Florida? If you believe that you have been a victim of unfair employment termination practices and would like to assert and protect your rights, there are a lot of wrongful termination attorneys in Miami that can help you get all the legal help that you need to win your case.
How to File a Wrongful Termination Claim in Florida
Know Your Rights
Before filing your case in court, you need to know that unfair termination does not necessarily equate to wrongful termination. As such, make sure you have at least read the Federal and State Labor Laws to better understand your rights.
While the state of Florida aims to protect employees against unfair termination practices, it also enforces an 'At Will' policy, meaning that both employers and employees have the right to terminate employment, even without any valid reasons at all, unless an employment contract states otherwise. However, this does not mean that you can't file a complaint, especially if you believe that this privilege has been somehow abused by your employer.
Seek Qualified Advice
If there is any reason to believe that you have been unlawfully terminated from your job, you should immediately bring your case to one of the most competent wrongful termination attorneys in Miami so that you can be guided accordingly.
File a Complaint
If your case is based on valid grounds, you should file an initial complaint with the Equal Employment Opportunity Commission (EEOC) within 180 days after you have been fired from your job. After investigating the merits of your case, the EEOC may either act as a mediator between you and your previous employer, file a case on your behalf, or issue a Notice of Right to Sue so that you can take your case to the proper court.
If you win your case against your previous employer, you may be awarded commensurate back pay packages, due compensation for the stress and suffering it has caused you, and maybe some punitive damages as well to prevent your employer from committing the same unlawful action again in the future. The court may even require your former employer to give you your old job back or give you a promotion.
If you believe that you have been wrongfully terminated by your employer, call Remer, Georges-Pierre & Hoogerwoerd, PLLC at (305) 416-5000 or via the online contact form for a consultation.
Image By: Svcs Cardinal
Additional Reading: